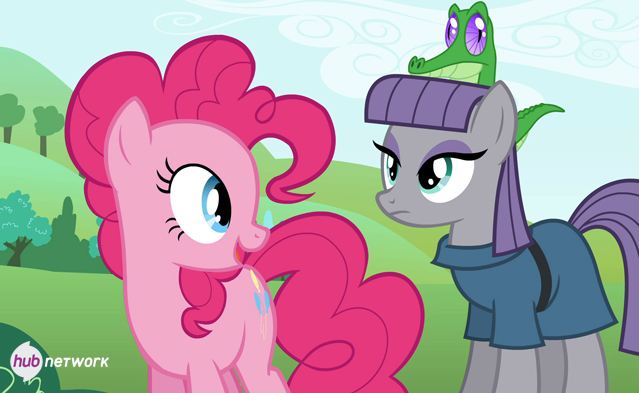 When Pinkie announces that her sister Maud is coming to Ponyville to visit, the gang excitedly prepare to meet a pony who's likely to be just as hyper and friendly as the pink party pony herself. However, when Maud finally arrives, the reality proves to be just a couple shades grayer.
Episode 18 discussion is open, ponies! The episode premieres on The Hub at 10:30am EST, today, March 15th! Anypony who might not happen to have The Hub can still catch all the colorful, pony goodness by checkin' out one of the livestreams listed on Equestria Daily!
As always, spoilers are welcome and to be expected!