Roleplay Area: FFA
Name: Gerard
Sex: Male
Age: Male
Species: Griffon
Eye Color: Unknown
Skin Color(s): Tan Brown
Mane/Tail Color(s) & Style: None. He's a Griffon.
Physique: Athletic Griffon
Cutie Mark: None. Griffons don't have Cutie Marks.
Residence: Vulcan Blaze's headquarters.
Occupation: Assassin
Personality: Mysterious
History: Gerard was a swordsman of Griffinstone Kingdom. He loses his eyesight after a battle with Vulcan Blaze and is left for dead. As a result of losing his sight his other senses have become much more acute overtime. Suddenly, he hears the sound of a stream to which he ran towards. After arriving, he realized how far he had walked to get to the stream and wondered how he was able to hear it. Soon he realized he had developed hearing surpassing normal limits. He then joins Vulcan's Elite squad under the condition that he may attempt to kill him at any time. During his time with Vulcan, he uses a spear called "rochin" and a shield called "tinbe". He possesses the ability to sense movements through hearing. Because of his fight with Vulcan. He uses both the blade and the heavy sphere in his spear to attack the opponent quickly. However, if the sphere gets destroyed, he splits the spear in half and uses it with the shield. First, he uses the shield to deflect the opponent's attack, keeping it in front of the opponent's face in order to block their sight. While they are blind to any attack, he uses the spear to quickly stab any part of the body of the opponent.

Image: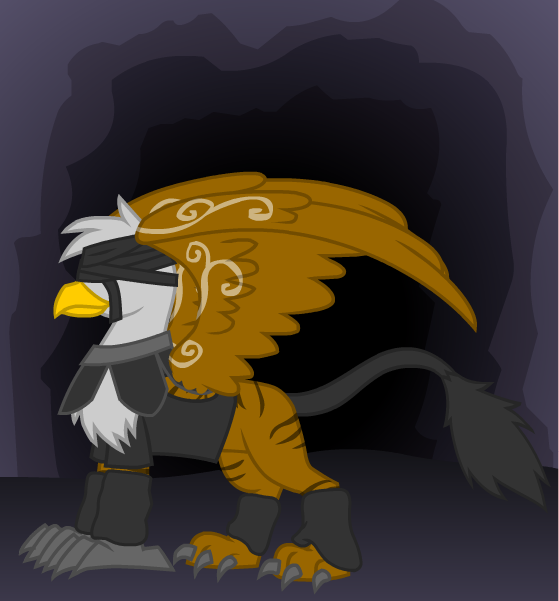 Alignment: Evil



Powers/Abilities:

Elite Fighter: Gerard possesses a mastery of many different weapons. He can wield both swords and shields and even spears and lances masterfully.

Weapons/Equipment/Paraphernalia:

A spear and a shield: During his time with Vulcan, Gerard uses a spear called "rochin" and a shield called "tinbe".

Weaknesses:

Blindness: Gerard is Blind.